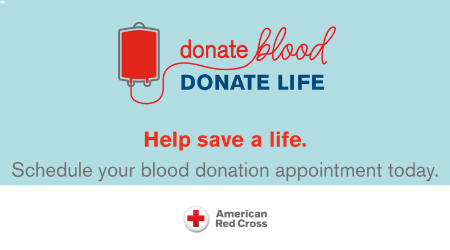 Every two seconds someone in the U.S. needs blood. It is essential for surgeries, cancer treatment, chronic illnesses, and traumatic injuries. Whether a patient receives whole blood, red cells, platelets or plasma, this lifesaving care starts with one person making a generous donation. Donating blood makes a big difference in the lives of others.
The West River location of the Elyria Public Library System has American Red Cross Blood Drives scheduled throughout the year. The following dates are scheduled for 2022:
Friday, December 23 at 10 a.m. - 3 p.m.
To schedule an appointment, visit redcrossblood.org or call 1-800-RED CROSS (1-800-733-2767).